Commonwealth Edison Company, better known as ComEd, is one of the largest and most advanced energy company in the nation. But hey, that doesn't mean you can leave your lights on. This awareness campaign was created to remind customers in Illinois to be more energy efficient by turning off their lights and changing their old inefficient bulbs. And what better way to do it than talking light bulbs? Join the fun in the kitchen as Phil the incandescent bulb voices his frustration of being left on and receives a pleasant surprise by his colleagues.
Retired Campaign: Energy Efficiency
TV: "Time to Retire"
Retired campaign: Fridge Recycling and Energy Efficiency
We continue our Smart Ideas energy efficiency campaign with tips on fridge recycling and tips on saving with your current fridge. Our TV spot starts back in the kitchen as our young, energetic fridge Finley sees off his ol' energy wasting dad Frank into retirement. But not before the old timer makes certain his legacy remembers what it takes to save energy. And don't worry, we didn't forget about our friends Eddie the Outlet and the LED crew.
TV: Too Cool Can Cost You 
Radio: Too Cool Can Cost You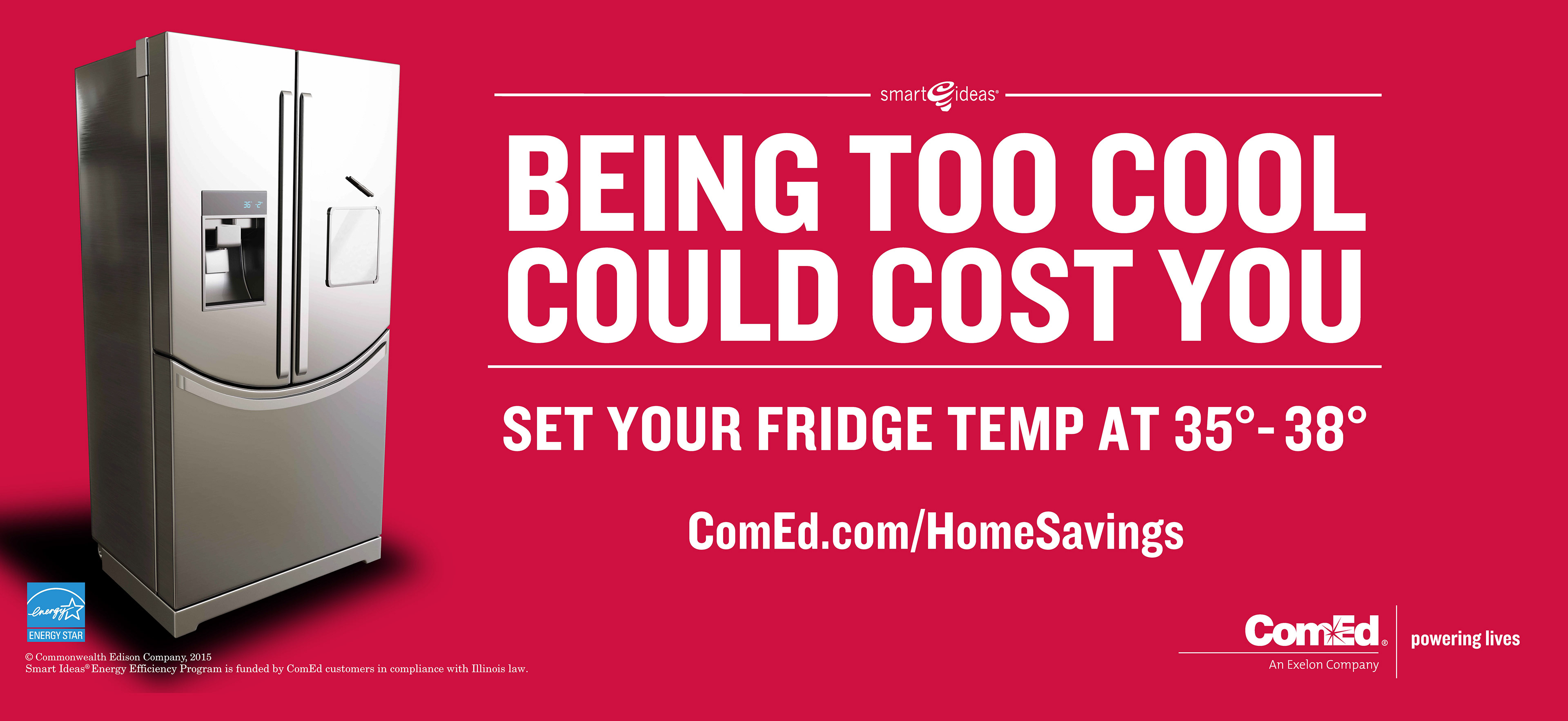 Radio: 27 Years (Fridge Recycling)

Digital: Facebook "Guess the Famous Fridge" Contest
85' Bears Promotion
We had the honor to work with Chicago Bears legends Otis Wilson and "The Sackman" Richard Dent to encourage Illinois residents to retire their old fridges. In return, they'd win $50, tickets to the game and best of all a visit from the dynamic duo themselves to talk saving energy and toss around the ol' pigskin. 
ComEd's next stop in energy efficiency lands on their rebates on Energy Star appliances which save even more energy. We introduce two more stars to the kitchen, Lola the Washer and Daniel the Dryer, in a big, exciting way!
Radio: "Saving Energy's What We Do"
"On You Can Count On" Campaign
Flip. Click. Power up. Plug it in with confidence. ComEd brings you "ON you can count ON". We used digital and out of home to send the message that ComEd's advanced Smart Grid gives your more control over your power. 
"The Power Of" Video Campaign
We created several videos teaching Illinois about ComEd's new Smart Meters, Smart Grid, advanced infrastructure and more. Check out https://www.youtube.com/user/CommonwealthEdison/videos to see more videos. 
Video: The Power of Smart Meters
Video: The Power of The Smart Grid  
ComEd teams up with sports fans all over the city spreading the word about how much Smart Meters save you money. Here's an example of an email to loyal customers. 
"Share the Light" Campaign
As a proud sponsor of Chicago's holiday lighting events, ComEd was spreading the word about discounts for these events with the "Share the Light" campaign. We included everything from digital banners, takeovers, rich media, social media, email and even a fun, shareable Jib Jab video people could personalize with their own photos.